GlobalTix rides digitalisation wave with latest fundraising effort
April 20, 2021
GlobalTix rides digitalisation wave with latest fundraising effort
GlobalTix Rides the Digitalisation Wave with latest fundraising effort by Tin Men Capital and SEEDS Capital
Tin Men Capital and SEEDS Capital's latest S$3 million fund injection will help GlobalTix meet increased demand for digitalisation by attractions and tour operators in the post-Covid era of travel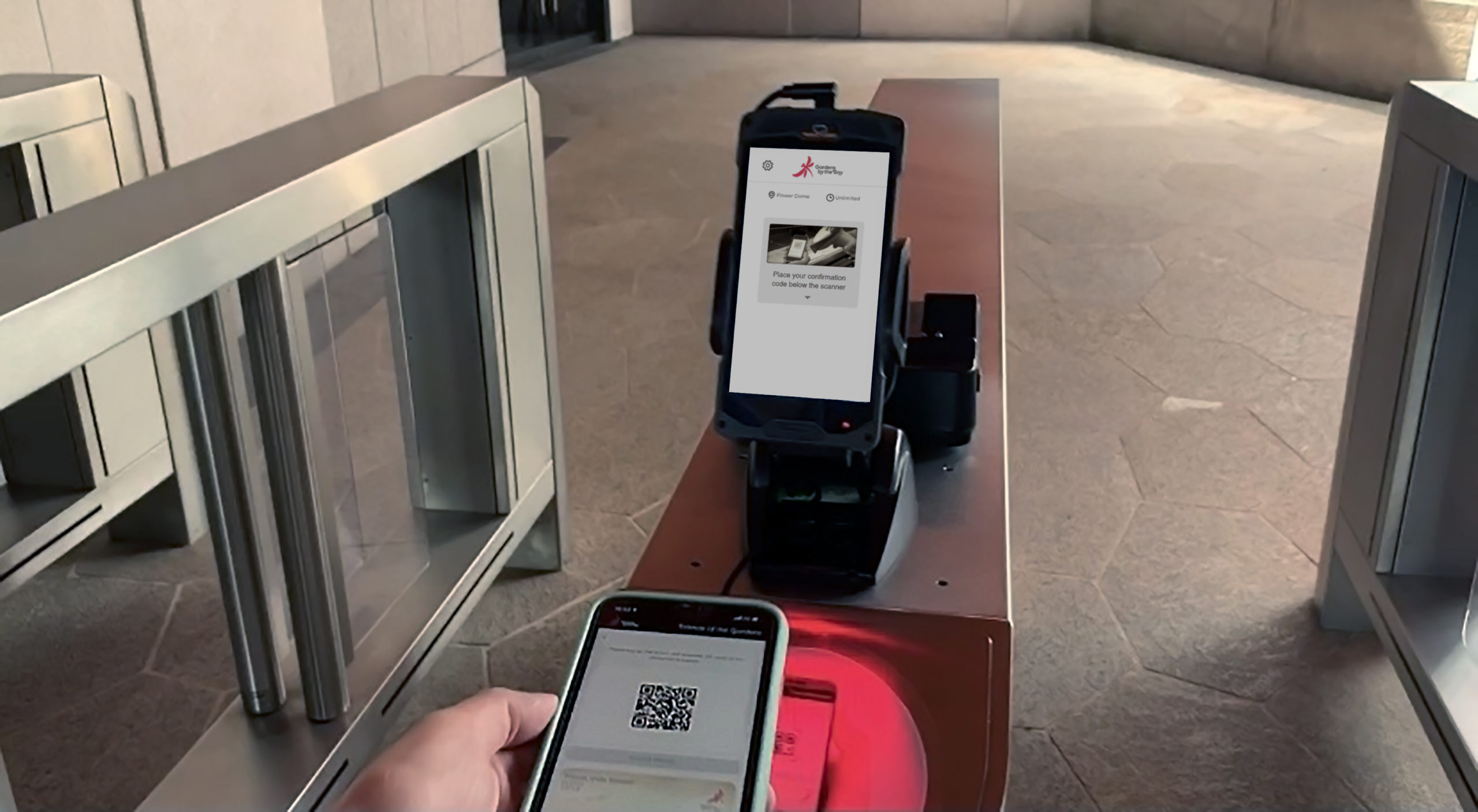 GlobalTix technology deployed at Gardens by the Bay
The drastic changes in the tourism industry as a result of the global pandemic has given rise to the need for businesses in the attractions, tours and activities space to transform and digitalise. GlobalTix has seen increasing demand for its digitalisation capability and are gearing up to fully ride on this leading trend. This is evident in GlobalTix providing technology solutions for attractions partners such as Singapore's Gardens by the Bay when it faced increased regulations to ensure social distancing and capacity management requirements or the Borobudur Temple in Indonesia which needed to expand their international distribution reach. This growing demand for digitalisation capability is also fuelled by increased awareness of its longer-term benefits.
Chan Chee Chong, CEO of GlobalTix says:
"GlobalTix is seeing strong interest from our travel partners for solutions to digitalise and comply with regulations such as safe distancing via contactless entry and capacity management. These same partners have seen clear benefits of this digitalisation effort and now engage GlobalTix to provide tech solutions that can further streamline their operations and improve their distribution capability. To date, we are working closely with internationally recognised names such as Gardens by the Bay and Wildlife Reserves Singapore, Borobudur Temple in Indonesia and Hoi An Ancient Village in Vietnam to help them operate and thrive in the new normal.
GlobalTix is quickly expanding from its original value proposition primarily as a Channel Manager with an extensive marketplace to become the leading technology solutions provider in Asia-Pacific."
GlobalTix's deployment of technology allows partners to digitalise channel management, permit contactless entry into attractions, enables cashless transactions onsite and provides for the capability to integrate with a whole suite of back-end functionalities such as finance and human resources, as required by the partner.
Tin Men Capital and SEEDS Capital will be injecting S$3 million into GlobalTix to continue investments in its tech capability, propel GlobalTix's mission to accelerate digitalisation by its merchant partners, and deepen the company's footprint in the region.
Benjamin Tan, Co-Founder of Tin Men Capital says:
"In the last two years, we have seen GlobalTix weather the pandemic and are very pleased to see the inroads made by the business in the solutions space. We are excited by the opportunity it presents. We are confident that this additional investment together with SEEDS Capital will propel GlobalTix further into Asia and cement their position as the leading tech player in the tours and attractions space."
Tan Kaixin, General Manager of SEEDS Capital says:
"GlobalTix's online e-ticketing and distribution platform supports the reopening of Singapore's tourism industry by digitalising the ticketing processes of local attractions and enabling them to access a global audience. GlobalTix adapted to the pandemic situation quickly by implementing its solution for attractions such as Gardens by the Bay and enabled the attractions to continue operating while adhering to safe-distancing measures. In addition, GlobalTix was also selected by the Singapore Tourism Board to work on the Singapore Rediscovers Initiative. As a home-grown startup, SEEDS Capital is pleased to support their efforts for further growth and help the industry recover from the pandemic."
Interviews with GlobalTix and Tin Men Capital may be arranged. For Media Enquiries, please contact: Peter Yeo Mobile: 9745 1596 [email protected]
About GlobalTix
GlobalTix is the leading technology and distribution player in the Asia-Pacific region focused on providing end-to-end solutions in the attractions, tour, and activities space. GlobalTix also enables the same partners to seamlessly connect tourist activities to travel agents around the globe. Founded in 2013, GlobalTix is used by renowned attractions like Gardens by the Bay, Wildlife Reserves Singapore, National Gallery Singapore, and partners with industry players such as Singapore Airlines and many global online travel agents (OTAs). GlobalTix can be found at www.globaltix.com.
About Tin Men Capital
Tin Men Capital (TMC) is a Singapore-based Venture Capital firm with a focus on B2B tech startups in Asia. With more than 50 years combined experience in Asia raising funds, running startups and helping startups succeed, TMC prides itself on walking alongside founders to scale their business. It is behind notable startups such as Hubble, Brazn, Overdrive, RateIt as well as GlobalTix. Started by three Singaporeans, TMC aims to encourage entrepreneurship in Singaporean or Singapore-based startups that will eventually expand throughout Asia.
About SEEDS Capital
As the investment arm of Enterprise Singapore, SEEDS Capital catalyses smart investments into innovative Singapore-based startups with strong intellectual content and global market potential. We co-invest with independent investors in innovative startups. We help our startups commercialise and expand globally through leveraging on the expertise and strategic networks of our co-investment partners in areas such as technology translation, commercialisation and market expansion. Through co-investments, SEEDS Capital aims to catalyse investments into nascent and strategic sectors. These include Advanced Manufacturing & Engineering, Health & Biomedical Sciences, Urban Solutions & Sustainability, and Services & Digital Economy.


Subscribe To Our Newsletter
Receive the latest news and resources in your inbox