GlobalTix and Merlin Entertainments announces new partnership
May 17, 2021
GlobalTix and Merlin Entertainments announces new partnership
GlobalTix and Merlin Entertainments announces new partnership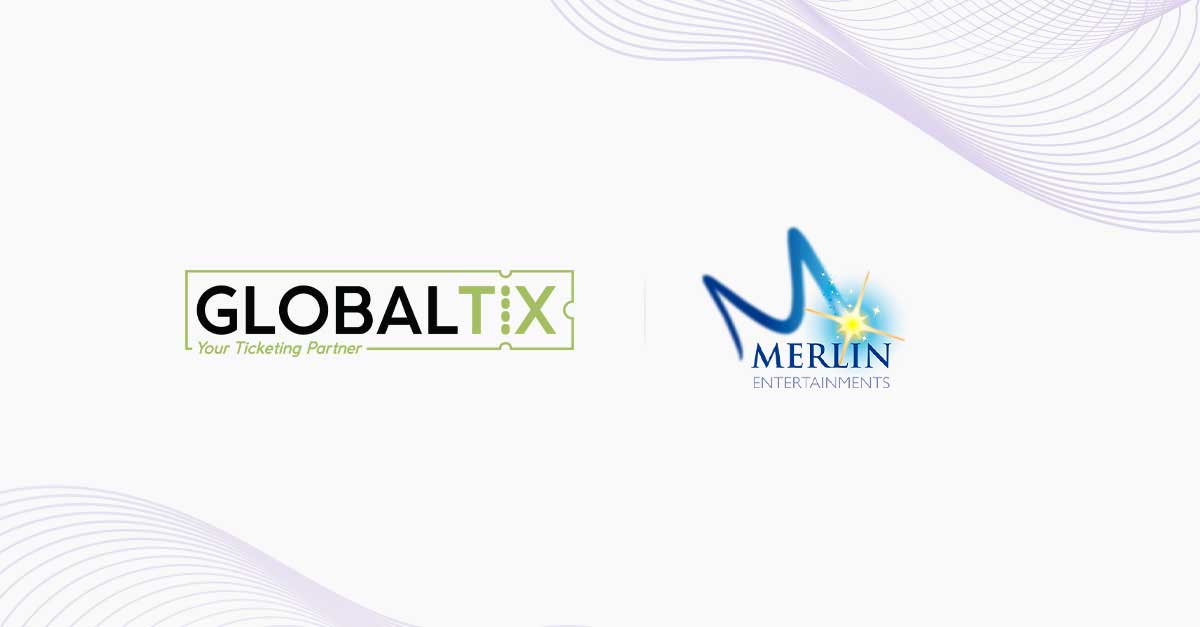 Singapore, 17 May 2021  – Merlin Entertainments, Europe's largest and the world's second largest attraction operator by visitor numbers, and GlobalTix, Asia's leading distribution and technology player in the attractions, tours, and activities space has announced an exciting, new partnership.
This partnership will see the direct integration of the Merlin Group to the GlobalTix marketplace which will enable over 2000 resellers of tours and attractions to immediately gain access to the Merlin Group's full range of products which cuts across 130 attractions all around the world, ranging from indoor attractions such as SEA Life and Madame Tussauds to iconic theme parks like LEGOLAND.
In addition, guests to the Merlin Group attractions can now make real-time bookings with their favourite resellers which allow timed-entries and contactless admissions resulting in a better customer experience for those guests.
"Making Merlin's 130 attractions available on the GlobalTix marketplace will allow us immediate access to a vast network of resellers. Our guests can now have a seamless experience from the time they make their booking to visiting the attraction. We are very excited by this development and look forward to a successful partnership ahead" – Shannon Bailey, Regional Trade Sales Director
Chan Chee Chong, CEO of GlobalTix shares;
"GlobalTix is excited to be further deepening its key distribution relationship with the Merlin Group. We are also honoured to be part of the Merlin Group's journey in expanding its distribution touchpoints into Asia, making its products more readily available, especially in South East Asia.
Our approach of being completely transparent in the sharing of their own booking information with the Merlin Group gives our partners the confidence to work closely with us as a channel manager."
The Merlin Group and GlobalTix integration is already live and available to resellers on the GlobalTix marketplace.
About Merlin Entertainments
Merlin Entertainments Group is a global leader in location-based, family entertainment. As Europe's Number 1 and the world's second-largest visitor attraction operator, Merlin now operates over 130 attractions, 19 hotels and 6 holiday villages in 25 countries and across 4 continents. Merlin's purpose is to deliver memorable experiences to its 67 million guests around the world, through its iconic brands and multiple attraction formats, and the commitment and passion of its c.28,000 employees (peak season).
See www.merlinentertainments.biz for more information and follow on Twitter @MerlinEntsNews.
About GlobalTix
GlobalTix is the leading technology and distribution player in the Asia-Pacific region focused on providing end to end solutions in the attractions, tour, and activities space. GlobalTix also enables the same partners to seamlessly connect tourist activities to travel agents around the globe. Founded in 2013, GlobalTix is used by renowned attractions like Gardens by the Bay, Wildlife Reserves Singapore, National Gallery Singapore, and partners with industry players such as Singapore Airlines and many global online travel agents (OTAs). GlobalTix can be found at www.globaltix.com.


Subscribe To Our Newsletter
Receive the latest news and resources in your inbox