Working with a channel manager to automate channel management and reach global audience
August 6, 2021
Working with a channel manager to automate channel management and reach global audience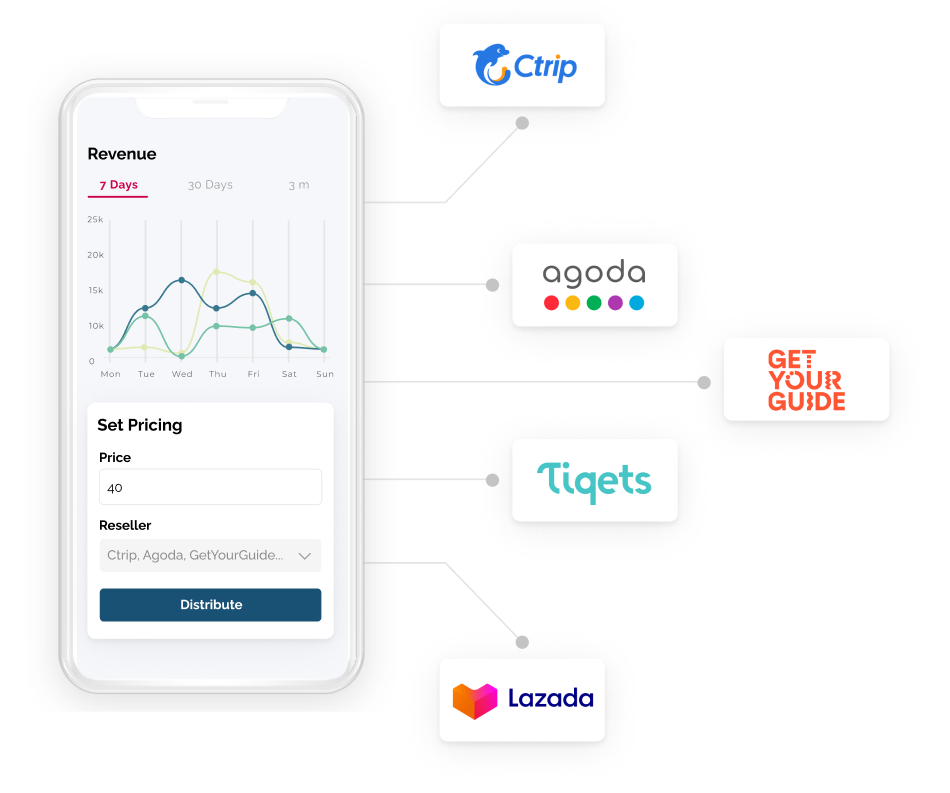 What is a channel manager, and why do attractions, tours, and activity providers need one? 
A channel manager is a tool that allows you to diversify bookings, streamline rates and availability on multiple channels through a single platform.
Here is how a channel manager helps you sell more, and work more effectively:
A ready global distribution network to connect and sell
Apart from flexible ticketing abilities, res tech offers you a channel manager that allows you immediate and direct access to over 2,000 leading distribution partners around the world such as Expedia, Trip.com, Traveloka, & more. It is as easy as logging into your GlobalTix account and selecting from a dropdown list of who you want to work with.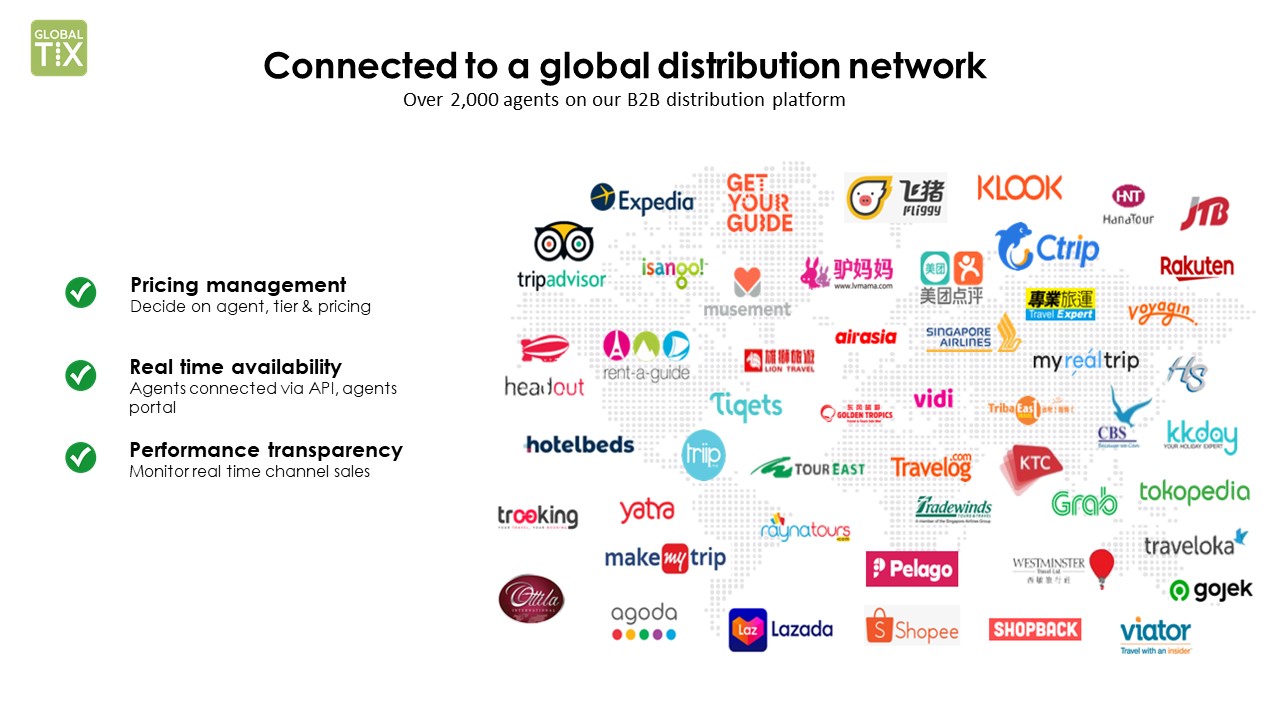 Real-time inventory management
Manual tweaking of rates and availability will be a thing of the past as a channel manager facilitates real-time inventory management. All changes are reflected across all your sales channels, so you never have to worry about losing control over your inventory or spending too many man-hours at it.
Full control over price, relationship, and data
You also get full control over price, relationship, and data on a single platform. You decide who you want to sell to, at the rates you would like to, and you can even enable multi-pricing across your sales channels. Like to offer special rates for a specific agent you're working closely with? Simply set it up in your account!
Performance Transparency
As a neutral platform, what you see is what you get. From customer information to reseller information, all booking data are readily available and updated in the dashboard in real-time. With these information, you will be able to measure success and strategise next steps.
Are you concerned about reaching global audiences in this post-covid world? Or if you're still manually contracting agents, spending manhours to fulfill sales order, tweaking rates and availability?
A channel manager helps you solve just that.
Sign up today, or login to your GlobalTix reseller account to connect away!


Subscribe To Our Newsletter
Receive the latest news and resources in your inbox