GlobalTix and Magpie Travel Announce Strategic Partnership
November 16, 2020
GlobalTix and Magpie Travel Announce Strategic Partnership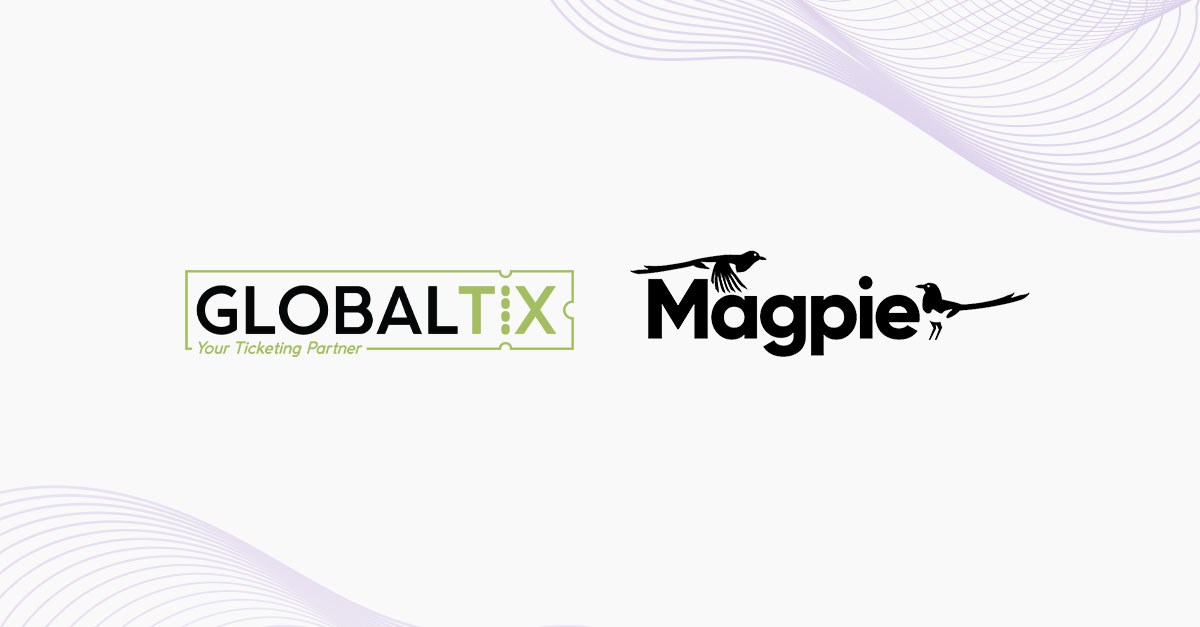 GlobalTix brings its 80,000+ products to Magpie's
Content Management platform, aiming for higher quality
and a faster recovery in the post-Covid market
Singapore, November 12, 2020: Magpie Travel, the San Francisco-based company providing content management solutions to the Tours & Activities sector, announced an agreement with GlobalTix, the Singapore-based online ticketing platform focusing on attractions, activities and F&B.
Discussing the appointment, GlobalTix CEO Chan Chee Chong said "As we continue to build up our already vast database of tours, attractions and activities, it's become increasingly clear that managing and maintaining high-quality content is critical given the very real connection between the quality of product content and the conversion rate those products will enjoy. This partnership with Magpie will help us capture the opportunity to continue building GlobalTix's already-large product database while keeping quality standards high at the same time."
Chan also discussed the challenges of distribution: "Our business is all about plugging our database into the systems operated by our partners. Using Magpie as a centralized CMS allows us to maintain a single source of truth, and easily update all partners with new products, updates and announcements. That means a smaller and more efficient back-office, which is very attractive in the post-COVID world," he said.
Baidi Li, Magpie's Head of Growth Initiatives, also commented on the announcement. "Content management is one of those tasks that can creep up on a reseller or aggregator very quickly. Without systems and standards to ensure that quality is maintained, it's easy to end up with a database full of low-quality products delivering poor conversion rates. Magpie is all about staying ahead of this problem," said Li.
"Travel sites looking to access a large and high-quality supply of tours and activities in the APAC market already know that GlobalTix can meet and exceed their needs", said Li. "Making GlobalTix products available via Magpie will allow OTAs and other resellers to rapidly onboard the best range of attractions, theme parks, city passes and sightseeing tours in the region," she said.
About GlobalTix
GlobalTix owns and operates an e-ticket distribution platform serving the tourism industry by helping to connect tourist attractions with online and offline travel agents across the globe. With the platform, tourist attractions and activity providers across Asia are able to leverage on cutting edge technology to list and manage their inventory to a global partner network. These partners in turn are able to satisfy end-consumer demands via real-time bookings and the convenience of a single paperless ticket that is accepted across several attractions and activity operators. The cloud-based electronic ticketing platform provides partners and attractions with many features such as real-time sales, pricing & distribution, product bundling (e.g., city passes), data analytics and more. The company currently handles more than US$75 million worth of transactions on its platform annually and works with sector giants such as Universal Studios Singapore, Singapore Zoo, Gardens by The Bay, Waterbom Bali, Singapore Airlines, Viator and Tripadvisor, among many others.
About Magpie Travel
Magpie Travel is a San Francisco-based company offering a cloud-based Content Management System exclusively for the tours, activities & sightseeing marketplace. Magpie stores operator product content in a purpose-built CMS, and outputs in a wide variety of formats, each matching the specific requirements of a reseller partner. Operators using Magpie benefit from loading and managing their content in a single location; resellers gain access to high-quality, 100% complete content in the format they require.


Subscribe To Our Newsletter
Receive the latest news and resources in your inbox